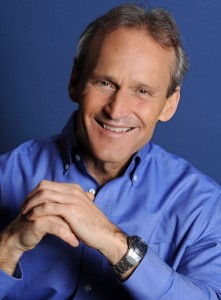 Why is this site subtitled, "The Power of Beauty"? Since I was a boy I've had a love of nature in all its amazing variety. I have been very lucky to travel the world as an adult, and each new country and each new vista inspires me and fills my heart with joy, hope and rejuvenation. My iPhone is my trusty tool of inspiration, and social media is my playground, sharing photos from countries all over the world to friends and followers starving for hope, inspiration ….. and beauty.
"Beauty is not a need but an ecstasy.
It is not a mouth thirsting nor an empty hand stretched forth,
But rather a Heart enflamed and a Soul enchanted."
~ Khalil Gibran
I was very fortunate to study the performing arts at an amazing institution, Oberlin College and its Conservatory of Music. The skill and creativity of my fellow students, teachers and professors was truly outstanding. I couldn't have received better training for a professional life as an actor, singer and dancer on Broadway in New York. My passion was musical theater and I have always loved working with "live" audiences, although I have produced or appeared in a variety of filmed programs, videos, and e-learning courses. One of the greatest gifts of my life was the opportunity to play the lead role for two years in the New York production of the World's Longest Running Musical, The Fantasticks. This romantic musical comedy gave me a dream role at age 19, and my heart will forever be intertwined with that show, its poetry, its hauntingly beautiful music (like "Try to Remember"), its simplicity, and its joy. For a few years in New York I also had a small art business in New York with my girlfriend, and discovered I not only loved beautiful things, I loved trying to create beauty for others.
I left New York in 1978, inspired by the hope of putting my creative talents to use in the development of myself, and eventually others. I had the great fortune of meeting Doc Childre, founder of HeartMath, in 1980, and became part of the core HeartMath team before its founding in 1991.
The birth of my daughter Elysia Joy in December 1986 remains one of the most beautiful days of my life. Even after my wife endured a nearly 24 hour labor, the moment my daughter's beautiful face emerged from the birth canal transformed me like nothing else could. The indescribable joy of holding her to my chest just moments after her arrival in this world, was an experience of inner beauty I could never forget.
A few days after Elysia's birth in 1986
I had many roles first with the Institute of HeartMath and then with HeartMath LLC, including 11 years as CEO from 2000-2011. In 1999 I had the opportunity to co-author with Doc Childre From Chaos to Coherence: The Power to Change Performance, a book describing HeartMath's tools and techniques for organizational performance and well-being. In 2003 I was asked to write an article for the Harvard Business Review, which was published that year as "Pull the Plug on Stress".
However, a series of significant health challenges began in 2009 (see my post here called "The Healing" about the complete story). Finally healing and optimistic in late 2011, I had become convinced I needed to transition to a variety of new roles more closely matching my passions. I needed to follow the theme "what makes my heart sing?" Since late 2011 I have been Global Director, HeartMath HealthCare. In 2012 I took on two new roles as founding director of both HeartMathUK and HeartMath South Africa.
My great passion remains singing and creating beauty in every aspect of life, and I co-founded "What Makes Your Heart Sing?" in 2012 with my dear friend the Emmy-award winning composer Gary Malkin. This work involves a range of programs including our flagship "keynote performance" called What Makes Your Heart Sing?, on the power of aligning your life and your work with what is most alive in your heart.
My work with HeartMath has included such clients as Kaiser Permanente, Mayo Clinic, Stanford University, the NHS (UK) HP, NASA, Boeing, and The World Bank. I have led programs on four continents, and I have been especially privileged to be a faculty member of the Stanford Executive Program since 1997. An unexpected honor came to me in 2009 when I was named a Top 50 Thought Leader in Personal Excellence. I've also been interviewed hundreds of times in places like CNN, New York Times, Wall Street Journal, Inc. magazine, Fast Company, Modern Healthcare, Leadership Excellence, and I have been co-author on several scientific articles in medical journals such as Stress Medicine.
Just as my years in the New York theater scene came as an unexpected delight, when I look back at the past 25 years I feel extremely fortunate to have done meaningful work in a manner I love. I have been privileged to travel all over the world to meet amazing people in amazing places. But if someone had asked me as a teenager if I wanted to train executives and large organizations how to improve personal and organizational performance and well-being, I probably would have answered, "Seriously?"
It was the two year period navigating my way through cancer and the required surgery, staph infections (resulting from treatment for the cancer), and then two hip replacements, that revealed to me how deeply I valued beauty in all aspects of life …beauty in communication, in art, in relationships, in nature, in product design, in customer service, in poetry, in spirituality. To me beauty is about inspiration, and if I can inspire others with a photo I take, a song I sing, or I post I make, this is my greatest fulfillment. Enjoy life.